I'm starting a new series on this blog for the next eight weeks to document my journey to my first powerlifting meet.
For those of you who don't know what powerlifting is, it is a strength sport that consists of three attempts at maximal weight on three main lifts – back squat, bench and deadlift (sumo and conventional).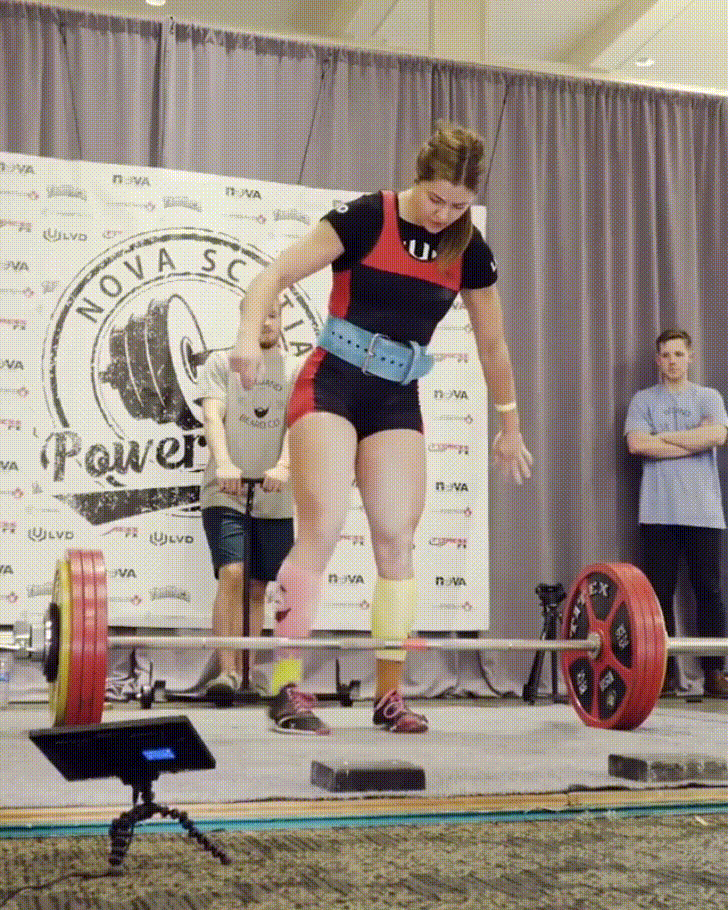 I've been using the style powerbuilding for the majority of my lifting experience and as of March 2018, I began a training protocol with my coach Jorge Rosado IG: @fitness_iq and it has been progressing since then. I started the nutrition protocol in July and have been slowing dieting for the last twelve weeks.
I'm currently in the 8th week of my volume phase which essentially means that the frequency of each lift that I do (squat, bench and deadlift) has increased. I squat and bench three times a week and deadlift two times a week with a DUP (Daily Undulating Periodisation) training style.
Daily Undulating Periodisation
Daily Undulating Periodisation is high frequency training where you hit a muscle group or perform a lift multiple times a week changing the weight, the intensity and load each session in a way that promotes progressive overload. The aim of this type of training is to get a maximum workout volume without impacting recovery.
The way that my coach has planned my training for the past few months to promote progressive overload has been keeping the sets and reps the same but increasing the loads each week. Therefore, over the past few months, I have increased my strength, my body composition has changed, my nutrition is tailored to consuming 80% to 90% nutrient-densed foods with 10% being foods that do not have high nutrient values.
Supplementation
As I have been dieting for the last twelve weeks, I've been taking supplements to help facilitate my diet, promote muscle recovery and maintenance as well as maintaining my general wellbeing. Supplements is not necessary to gain better results. I don't take them when I'm in maintenance or surplus phase because I'm able to get everything from the foods I consume on daily basis.
The supplements that I'm taking right now are:
PEScience Select Vegan Protein Powder
Optimum Nutrition Creatine (with creatine monohydrate)
PEScience Omega-3
Vitamin D3
Multivitamin
I take these supplements on a daily basis. I take the protein and the creatine after my workouts in the mornings, the rest I take in the mornings with my pre-workout meal.
Blog Post Series
This blog post series on my journey to my first powerlifting meet is my way of documenting my thought process, my training and the lessons that I've learnt about myself and the sacrifices that I choose to make in order to be a powerlifter. I think it is important to share this with those who are considering to do a powerlifting meet sometime in the future, and for those who are just interested to watch and follow along.
I hope that you all enjoy this series. If you would like to see more, please click on the my Instagram icon on the side to see workout videos and more.
Until next time,
Folakemi Olamide